Welcome to Hump Day Give-A-Way!  Today I am happy to introduce you to Amberlea of Hereness & Thereness, who lives in Ottawa, Canada.  Amberlea describes herself as being several things - textile artist, graphic designer, yoga instructor, traveler, and photographer.  What first caught my attention was Amberlea's photography prints, which she sells in her Society6 shop.  She spent 6 months traveling in Asia and has amazing photos to share!  But the focus for today is on the textile items in her Etsy shop, especially five items that are small in size, but big in character and fun!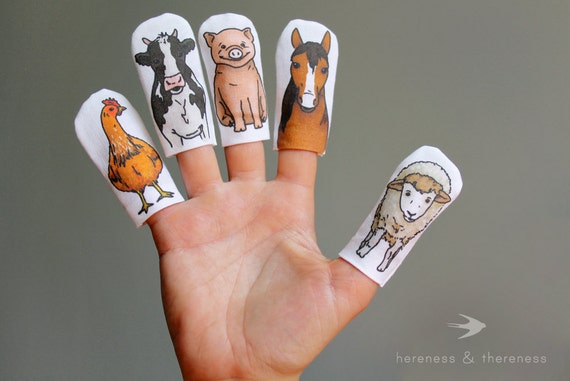 Cluck, moo, oink, neigh, baa as my little babe would say!  Aren't these adorable?  I think the back view is the best.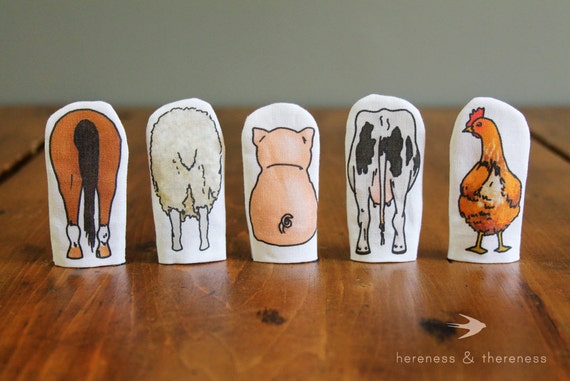 These double sided finger puppets feature Amberlea's hand drawn illustrations printed on 100% cotton.  They are machine washable and perfect for entertaining babies (I'm thinking of long summer car trips), teaching toddlers about animal names and noises, and just plain having fun!  
The main items for sale in Amerlea's Etsy shop are her Wee Fabric Houses.  These are adorable, soft fabric houses that are perfect for stimulating creative play and storytelling.  I think they are more art than play toy, but they are designed for ages 5 and up.  The details in these houses are AMAZING!  Let's check out some of them.
For the animal lover...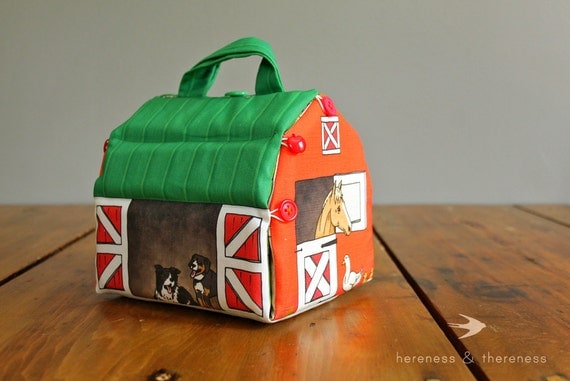 For the pink princess in your life who is interested in being eco-friendly ...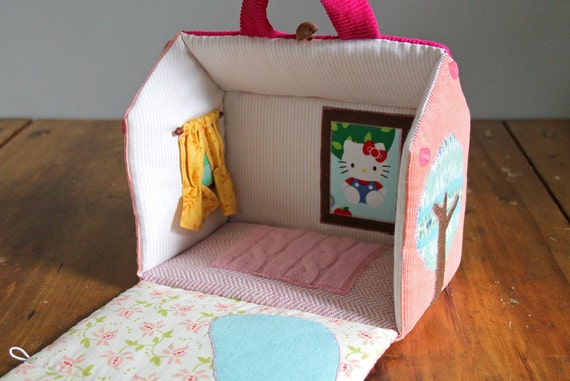 And the world traveler in training (or just plain gnome lover)...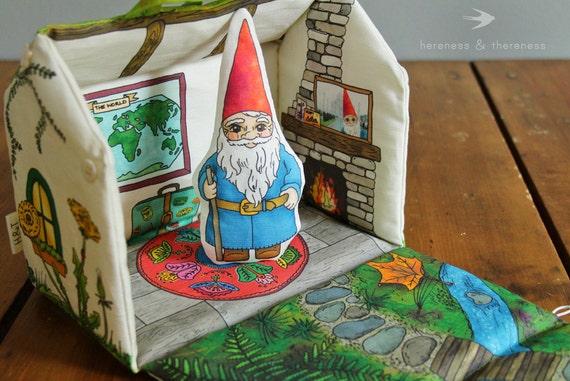 Aren'ts they just fabulous?!  She has several other designs that are all unique and packed full of detail - you'll have to visit her Etsy shop to see which one is your favorite!  She kindly gives us a behind the scenes look at her design process in this post on her blog, Hereness & Thereness.  I think it is totally fascinating!
She also makes animal hand puppets.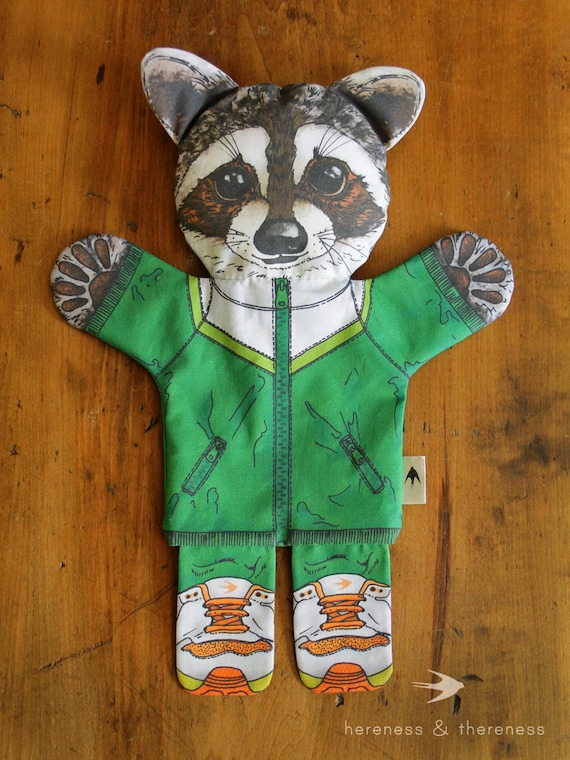 Again, I think the back view is the cutest!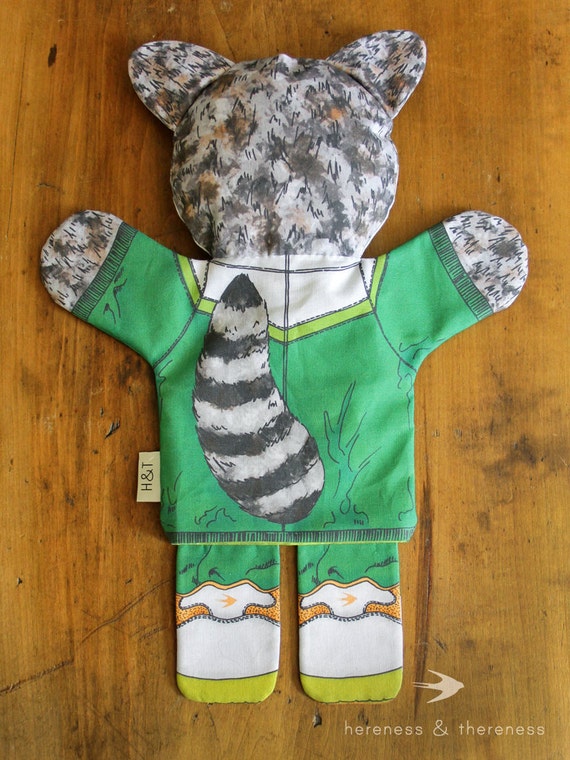 And one of the most recent items to be offered in her shop are greeting cards that feature beautiful patches of embroidery taken from a vintage tablecloth.  What a great idea!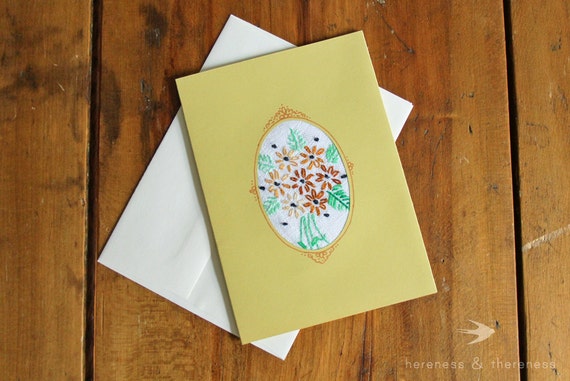 Today's give-a-way contest is for one set of 5 barnyard animal finger puppets that are shown in the top two pictures of this post.  To enter the contest, please leave a comment below between now and 7am on Friday, July 11th.  This contest is open to all of my readers.
CONTEST CLOSED
All photos courtesy of Hereness & Thereness.