It is March 20th, which means that it is the first day of Spring and it is my birthday!  Even though I always consider my birthday to be the first day of Spring, some years it is officially not.  This is one of the officially YES years, so time to celebrate!
I contacted the wonderfully creative Svenna at Stitch & Purl and asked if she would donate a handmade felt and wooden peg gnome for the occasion.  I have been admiring them on her blog and thought that one would be the perfect give-a-way item to celebrate the first day of Spring!  She was kind enough to ask for my suggestion.  The flower of the month for March is the Jonquil and the birthstone is the Aquamarine, so I thought combining those would be appropriate.  Here is the custom gnome that Svenna made for me to give to one lucky reader!  My own custom gnome - I am so excited!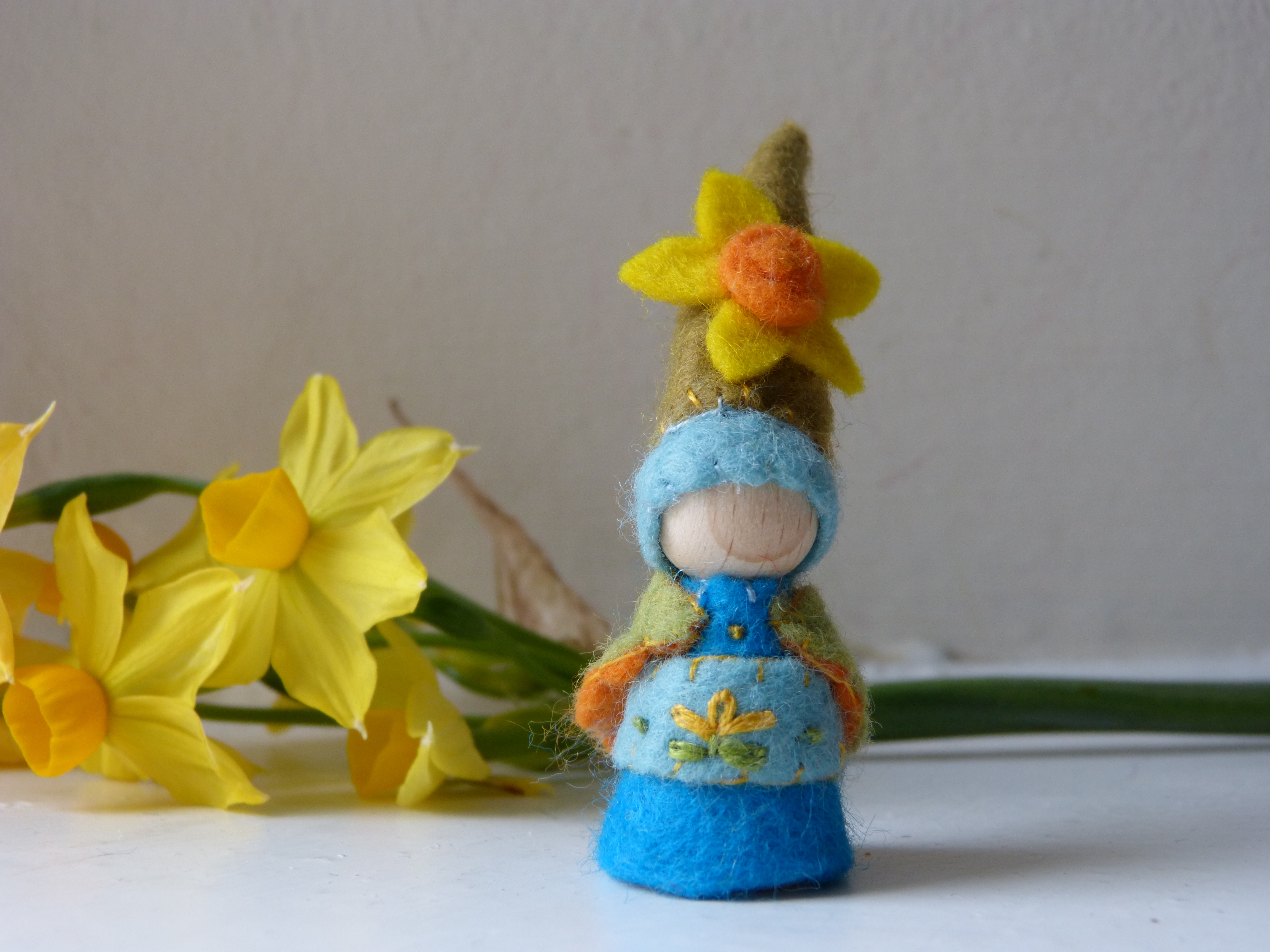 Isn't she positively beautiful?  Here is a side view.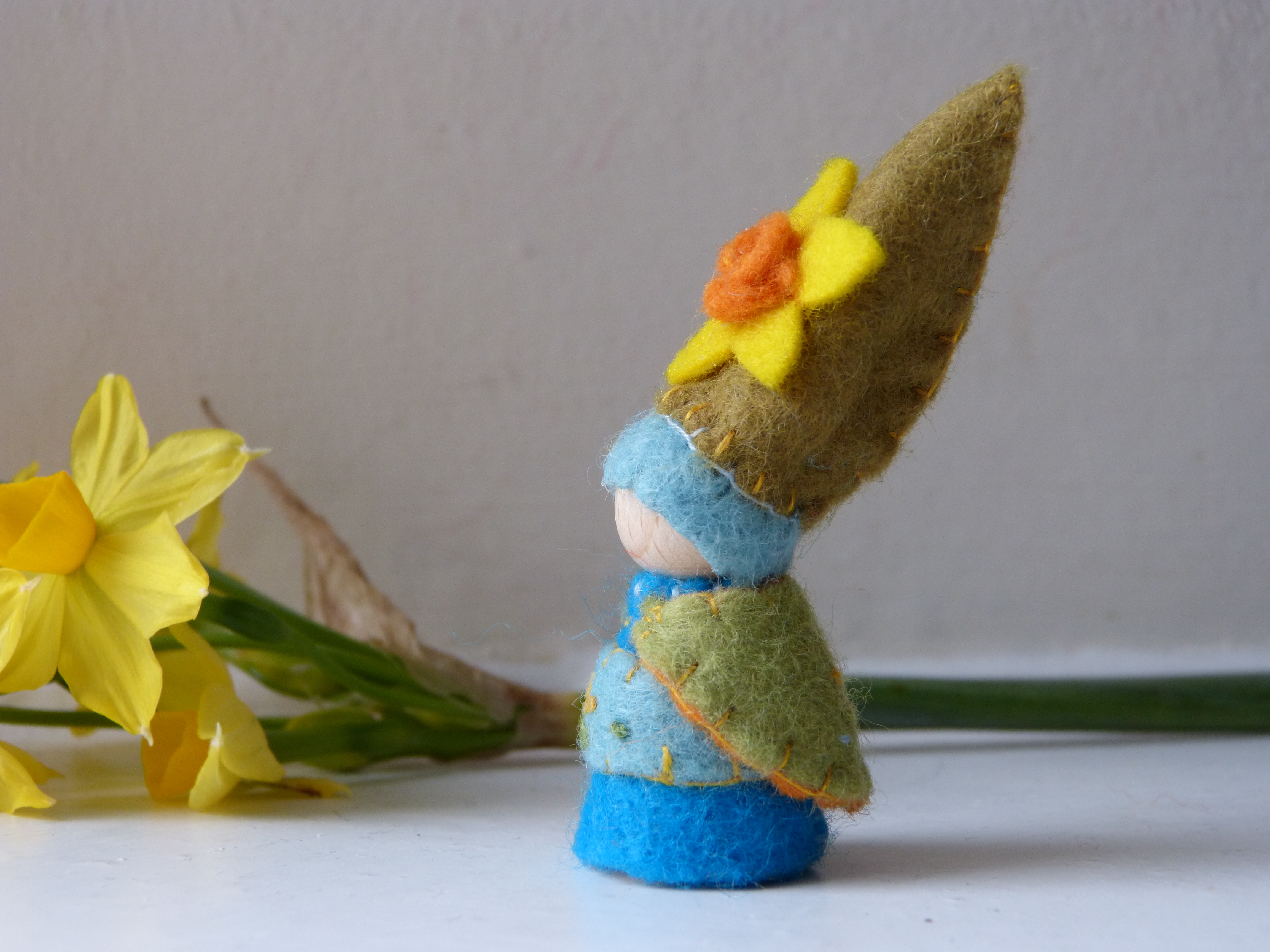 Svenna does amazing embroidery - look at the details on this little gnome's cape.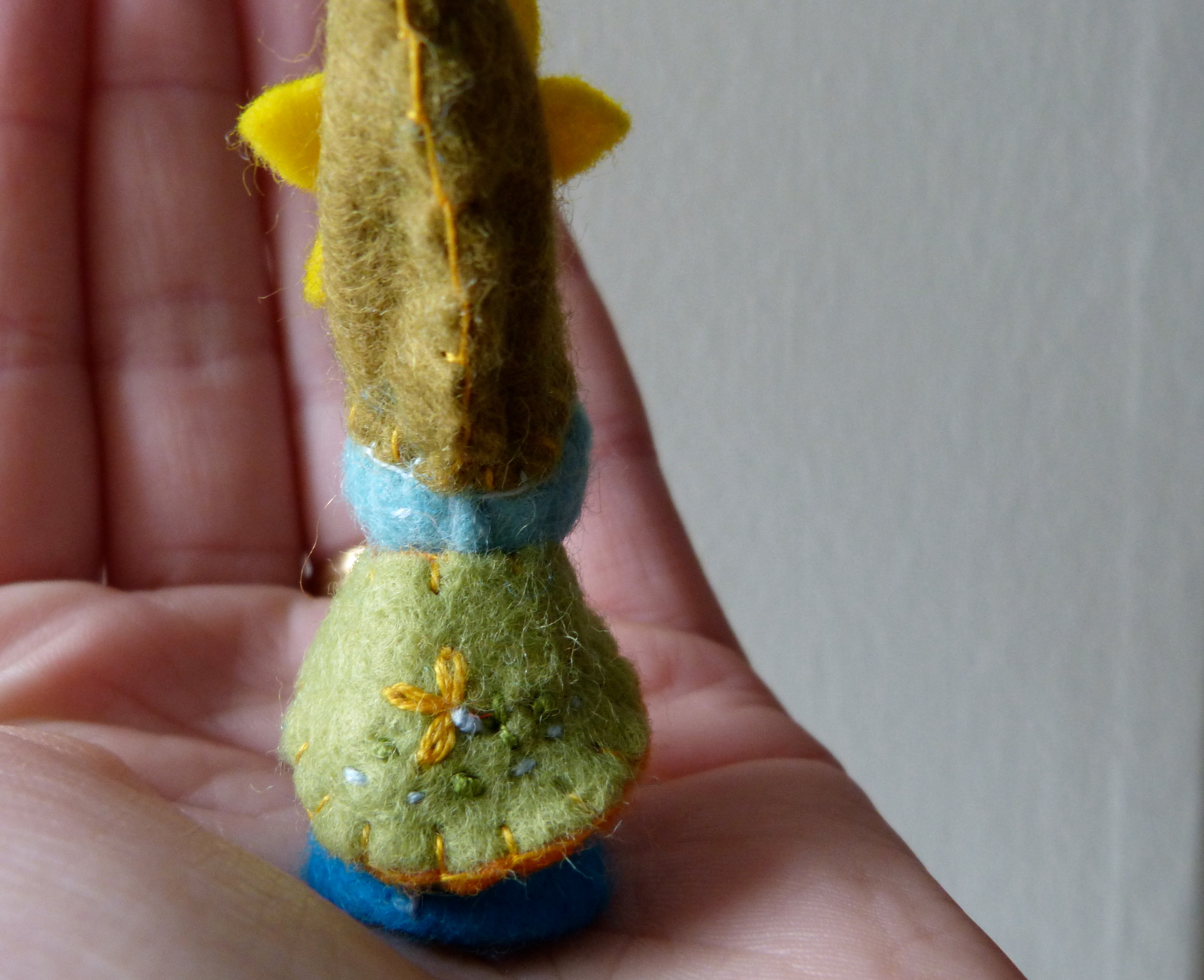 Svenna lovingly makes these gnomes using a wooden peg doll and 100% wool felt that she stitches by hand.  This gnome is about 2 1/2" tall.  Besides making these tiny detailed creations, she is a talented knitter and seamstress.  She sells her items through her Etsy shop, Stitch & Purl.  Svenna has two young boys to keep her busy, yet she manages to keep her Etsy shop full of treasures.  Here are some of her other creations.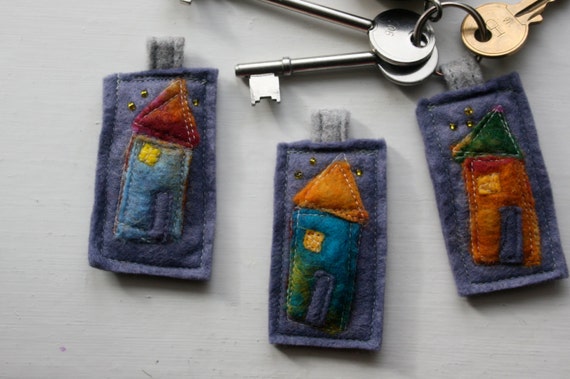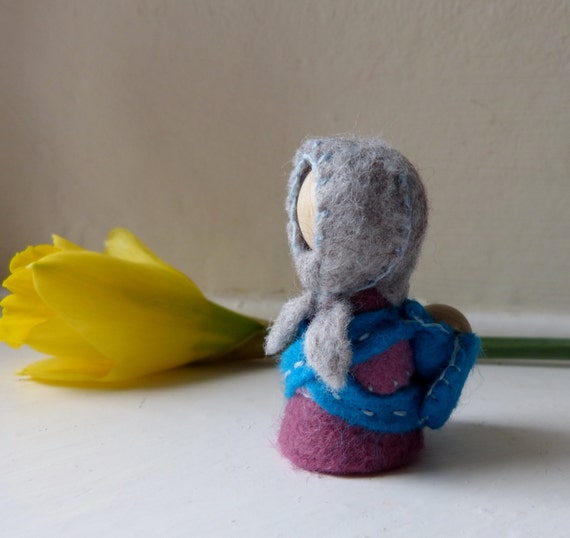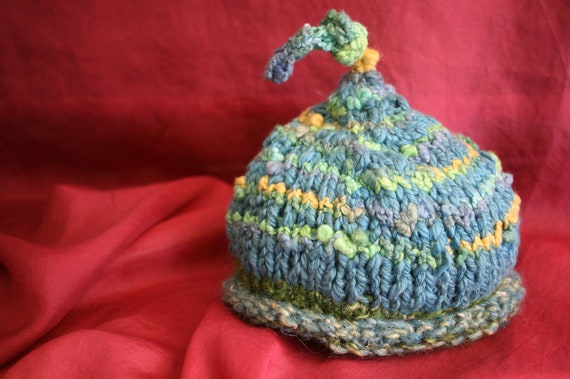 For your chance to win the custom handmade March Gnome, please leave a comment below sharing your favorite first sign of Spring.  If you want to earn a second chance, "Like" my new Life With The Crew Facebook page.  The contest is open now until Saturday, March 22nd at 7am.  The gnome will be shipped directly from England.  She will bring a fresh touch of Spring to one lucky winner!  I think one of Svenna's gnomes would make a lovely Mother's Day gift also, so be sure to stop by her Etsy shop to see all that she has to offer.   
**All photos courtesy of Stitch & Purl