Today is the six month anniversary of my first blog post!  I spent some time looking through my old blog posts.
When everything is covered with the cold white stuff outside, it is hard to imagine that the same landscape can produce beauty like this.  And my chickens were definitely happier here, but each day now the snow is receding a bit more in their coop.  And it is fun to see how my little babe has grown just over this short period.  I can barely button this vest around her big belly now!
I want to say thanks to all of my wonderful readers and people who support this newbie blogger.  Since it is February, the month of sweets, I was looking on Etsy for some good organic chocolate to share as a give-a-way.  I saw these and thought sweet - these look delicious and they are organic!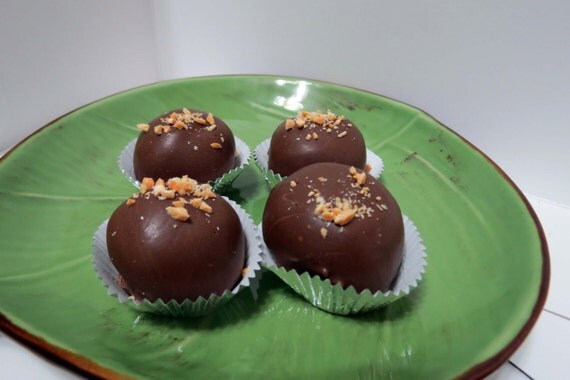 Then I looked at the shop name - The Bow Wow Dog Barkery - and I laughed and thought, well this is even better!  What could be more appropriate for a blogger with a sweet tooth and 6 dogs - Carob Covered Peanut Butter Dog Treat Truffles!  So folks, wipe away your drool and show the computer screen to your dog.  These have a creamy peanut butter center and are covered in melted carob, then topped with chopped peanuts.  So you could share them with your dog.  They come in a box of four, so two for you and two for him.
Amanda, the baker behind The Bow Wow Dog Barkery, has always loved baking.  Then she got Maggie, her good old-fashioned mutt.  She started reading the list of ingredients in Maggie's store bought treats and was upset by the amount of additives, by-products, and fillers.  All unnecessary "stuff".  So The Bow Wow Dog Barkery was born.  Amanda makes beautiful looking dog treats, like these Carob Bowwownie Bites.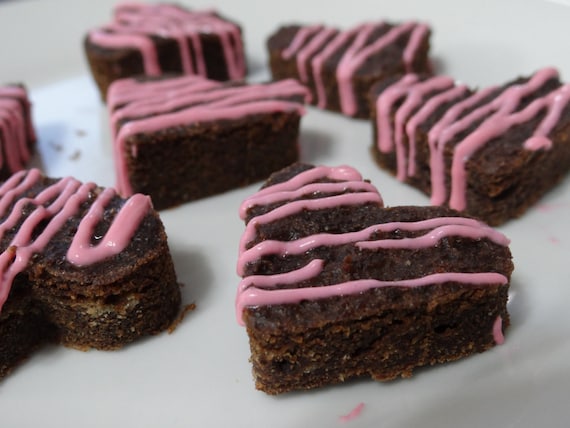 She also makes these Breath Busting Parsley Cookies, to help with that doggie breath we all know (and don't love).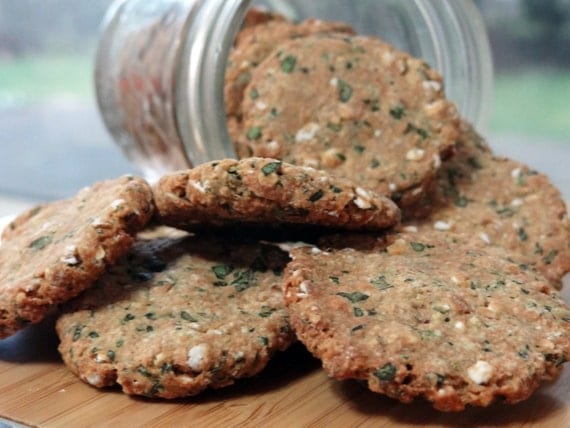 To enter the contest to win the Carob Covered Peanut Butter Dog Treat Truffles, simple leave a comment below.  The contest will be open from now until Friday, February 28th, at 7am.  And if your dog has been extra good lately, or you just want to brighten up his day after he patiently waits for you to get home from work, check out the other great treats in The Bow Wow Dog Barkery.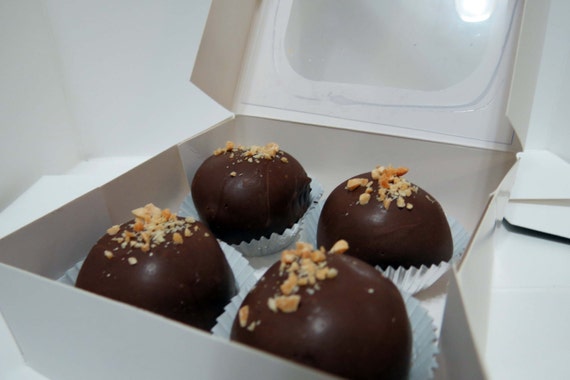 **all photos courtesy of The Bow Wow Dog Barkery
CONTEST CLOSED