Welcome to Wednesday's Hump Day Give-A-Way!  You've made it halfway through the week and halfway through February - yeah!  For all of you that have been wishing for Spring and are getting tired of the snow or never ending rain, I have the perfect give-a-way for you today.  
Two adorable handmade wooden rabbits - Peter Rabbit and Benjamin Bunny.  
Photo courtesy of mamaroots
Don't they just shout "Spring is on the way!"?  They are hand carved and painted by Chris - aka mamaroots, who sells them on Etsy.  Chris also writes a great blog of the same name.  She is a mama to two boys and she makes these Waldorf inspired wooden toys by hand, using certified non-toxic watercolor washes and 100% natural beeswax polish.  mamaroots is a registered Small Batch toymaker with the CPSC, and member of the Handmade Toy Alliance.
Along with the wooden figurines, she also makes sweet little journals like this one.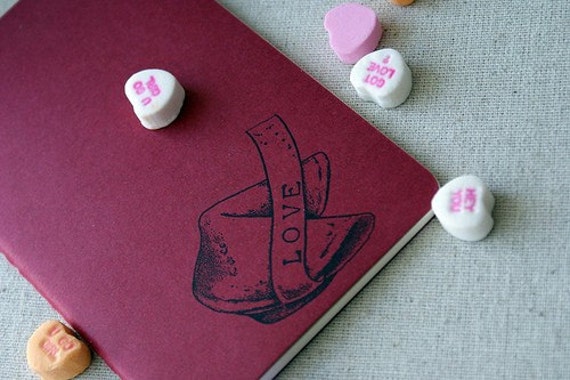 Photo courtesy of mamaroots
And I love her idea of pairing a vintage book with a matching wooden toy.  Makes reading more interactive for children, as they can act out the story.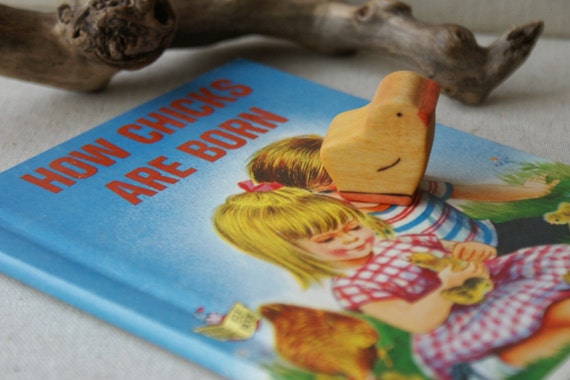 Photo courtesy of mamaroots
To enter today's contest to win the cute duo of Peter Rabbit and Benjamin Bunny, simply leave a comment below.  The contest is open now until Friday, February 21, at 7am.  Starting at the top of the comment list, I will assign a number to each comment and then randomly draw a number.  
I thought this would be a good time to introduce the newest member of the Life With The Crew clan - our very own Benjamin Bunny!
No, I did not name him that - he came with the name.  He is a 3 year old male Rex, who needed a home with more stimulation.  Well folks, he came to the right place!  Within half an hour, Maizie had already discovered him.  I'm not quite sure what the verdict is, but they will not be having play time together for a while.  He'll have enough company with the cats - his cage makes the perfect place to watch the birds and squirrels at the feeders.  And it is my little babe's favorite poker chip playing area, so I'm sure she'll give him plenty of attention.
So to get your very own (wooden) Benjamin Bunny AND Peter Rabbit, leave a comment below.  And stop by mamaroots on Etsy to check out the other adorable wood figures.  They'd make a great gift for an Easter basket or first day of Spring celebration.
CONTEST CLOSED